TREATMENTS

Eyelash extension
Eyelash extension means that one or more lashes are being attached on one of your real eyelashes! The treatment takes between 1,5 and 3 hours depending on the method used. There are different types of eyelash extensions but the most common are singel- and volume lashes.
*SINGEL means that the eyelash stylist puts an eyelash on every real eyelash and then adjusts length, thickness and bend to your eye. The Singels fit you if you want to have more natural look!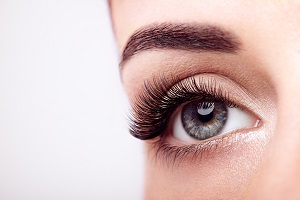 ---
*VOLYM means that several eyelashes are being attached on one real eyelash. Volume lashes are also called Russian volume, but also (2D, 3D – 6D) where the numbers show how many thin lashes are attached on every real lash! Volume lashes can be a good solution for customer who have thin and sensitive eyelashes!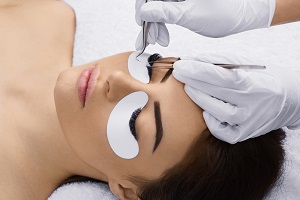 ---
*FLAT lashes are created on the same way as singel lashes, they are attached one on one. The difference is that flat lashes have flat bottom part instead of cylindrical as singels do have and the result is more intensive.
*Filling is recommended after 3-4 weeks! How long time eyelash extension lasts is individual and it can be affected by different factors.
---
What to think about before and after treatment:
*BEFORE:
Come without makeup and with clean eyelashes or come in good time so you can clean the face in our salon.
Avoid lenses during the treatment.
*AFTER:
Avoid water on eyelashes during the 12-24 hours.
Do not use oil products and products that contain propylene glycol close to the eyelashes.
Wash the eyelashes every day with a lash cleanser or brush for that.
Brush the eyelashes with a mascara brush at least one time a day and do not brush when they are wet.
Avoid to rub and touch the eyelashes.
If you experience problems with swelling and irritation, please contact you lash stylist immediately for possible removal.
Do not use mascara on eyelash extension and avoid waterproof makeup.
---
LASHES & BROWS
We also do a professional staining of lashes & brows and we form brows for a smoother and happier look. Both color and form are adapted to your needs.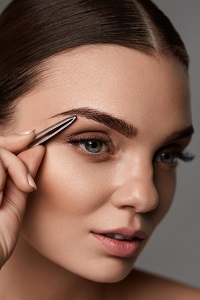 ---
LASH LIFT
Lash lift treatment is perfect for you who do not want an eyelash extension but want to have more beautiful and bent lashes that can last up to 12 weeks!
What to think about before and after treatment:
*BEFORE:
– Come without makeup around the eyes.
– Avoid lenses or remove them before the treatment begins.
*AFTER:
– Avoid oil products that can impair the effectiveness and avoid mascara in 48 hours after the treatment.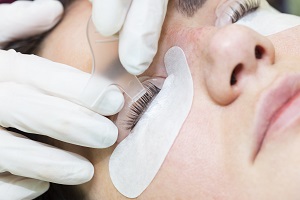 ---
WAXING
We offer different types of professional waxing for the whole body!
Waxing with roll-on wax for classic waxing of legs and arms and hair removal with honey emulsion!
– Honey emulsion is 100 % natural product for gentle hair removal. After hair removal with honey emulsion the skin becomes soft and smooth without strong redness or irritation.
There are many reasons to choose honey emulsion and some of them are:
– 100% natural product, water-soluble
– Dermatologically tested
– Free from pollen, non allergenic
– Very gentle and nice for skin
– Can be used on the whole body
– It suits pregnant women,men and teenagers
– Reduced risk for ingrown hairs
– Perfect for Brazilian / intimate waxing
---
BRAZILIAN WAXING
We are specialized on Brazilian waxing which means that you can feel safe during the treatment because we only work with honey emulsion at the intimate zone!